With high travel speed being standard (up to 14 km/h), support arm brake not subject to wear and tear and top safety features, CLARK reach trucks of the SRX series optimize productivity at your warehouse. The robust, reliable and high-performance reach truck by the inventor of the forklift was designed to meet even the highest expectations for the most sophisticated purposes.

LOAD CAPACITY
max. 1600 kg
LIFT HEIGHT
max. 10500 mm

TRAVEL SPEED
max. 14 km/h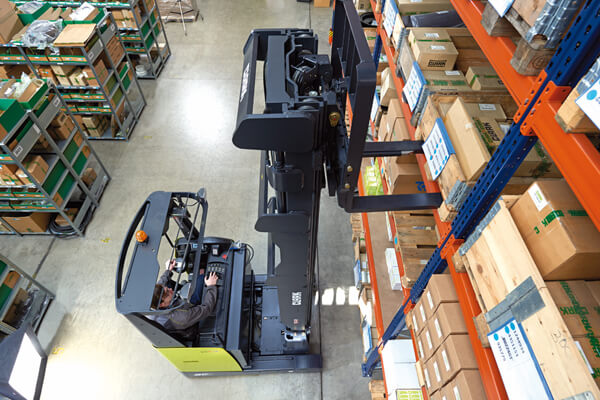 The SRX series has a number of standard configuration details enhancing safety and productivity when the equipment is in use:
No-wear support arm brake
Tilting Fork carriage
High travel speed (up to 14 km/h)
Upright with CLARK upright damping
Electronic 180° or 360° steering
Support arm rollers with protective guards
Lateral battery removal via rollers
Battery feed for easy maintenance
20% shorter braking distance due to support arm brakes as standard
Shorter braking distance = improved safety
Fast deceleration from up to 14 km/h travel speed in the warehouse, improves stock movement and improves safety.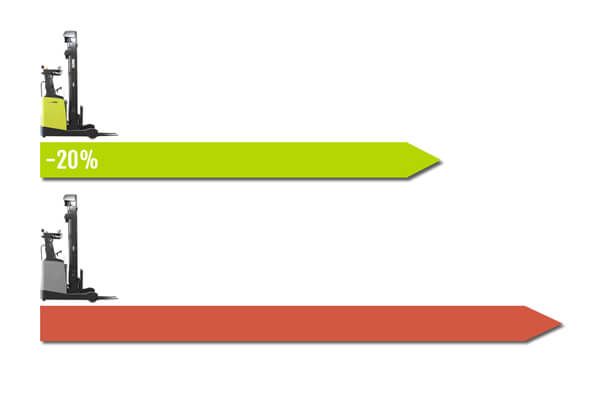 Mechanical system with steering ratio not dependent on electrical support
Shorter downtimes due to easy maintenance and reliable components
Comfortable and safe driving
Adjustable comfort seat
Boarding height of only 380 mm due to low foot step
Sensitive electric steering Adjustable Steering wheel position.
Useful storage compartment
Mini¬levers or mono¬joystick
Hydraulics functions controllable simultaneously
180° or 360° steering
Deceleration when cornering
Spacious and excellent visibility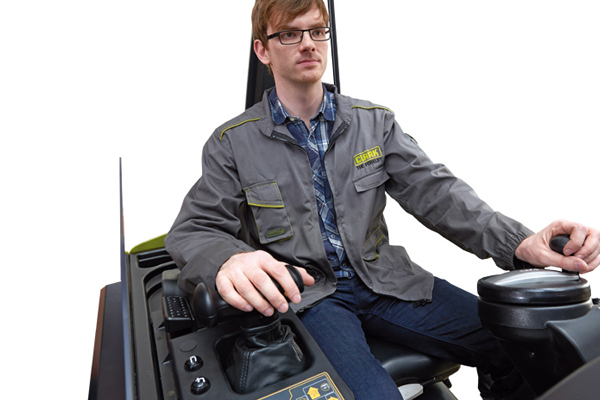 Customized programming of operation to suit all applications
Maximum adjustment to each work situation
Large clear operators display
All settings and functions at a glance – adjustable without special software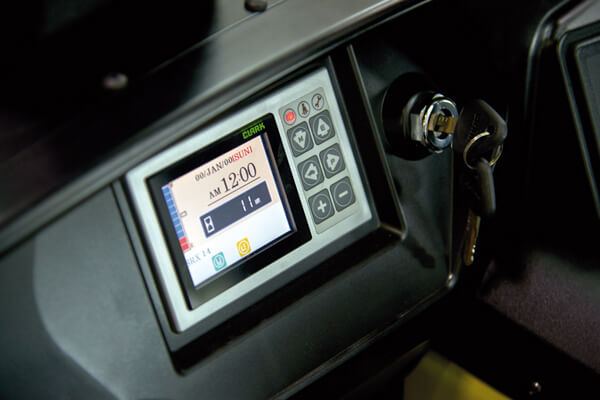 solid reach truck that lives up to high expectations