Due to the built-in double primary cylinders with triplex uprights each driver has the best view of the forks and loads . The powerful electric forklifts of the GEX40-50 series move loads in a precise and controlled manner. Heavy loads are moved in a smooth action and with the best possible weight distribution without the distracting the driver from his/her task. Thus, drivers can focus on their work, work efficiently and safely during the entire shift.

LOAD CAPACITY
max. 4990 kg

TRAVEL SPEED
max. 21 km/h



STACKING WIDTH
min. 4410 mm
Controlled driving due to easy vehicle operation
Automotive pedal layout
Easy entry due to low foot step
Entry and exit from both sides
Ergonomic position of the control levers on the hood
Optional: mini-lever control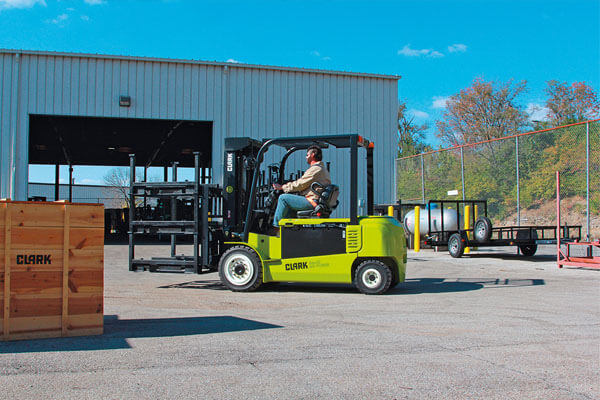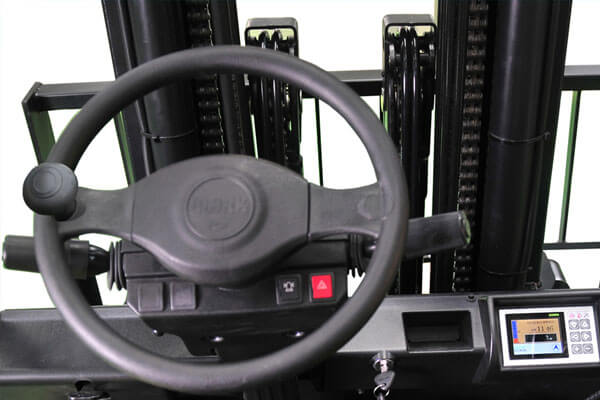 2 primary cylinders
Excellent view of the fork tips
Nested rail profiles
Low-noise lifting hydraulics
Reduced vibrations
Adjustable canted load rollers
Optimum load distribution
Robust 6 ¬roller fork carriage
The twin 11.3 kW traction motors with parallel front wheel drive and 80 V three-phase AC technology lead to excellent acceleration and high final travel speed.
Enclosed Motors
Few replacement parts
Overheat protection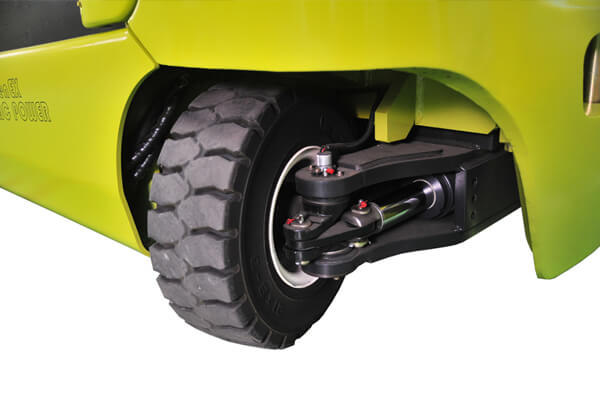 Stable steering axle
When the steering system is operated, the vehicle can be driven with sensitive control due to the parallel front wheel drive
Speed regulation in curves
Automatic deceleration when cornering
Steering system
Depending on the steering angle, the speed and rotation of the front wheels are controlled such that excessive tyre wear is reduced
The CLARK electric forklifts can be equipped with a comprehensive cab program Additional equipment
enables the operator to adjust the vehicle to various job conditions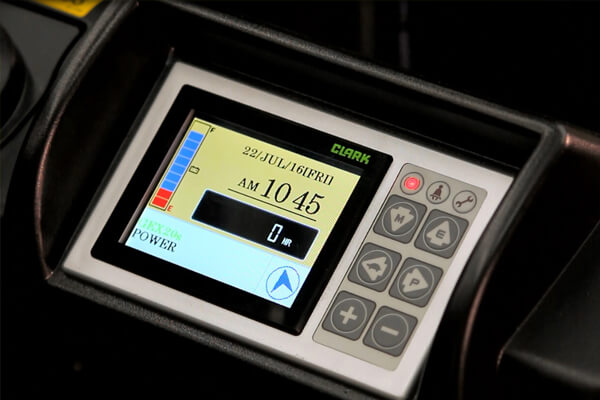 Productivity and energy efficiency
Customized programming of applications
Maximum adjustment to each work situation
Large clear display
All settings and functions at a glance—adjustable without special software
POWERFUL. UNIVERSAL. INTUITIVE HANDLING.