LOLER / Thorough Examinations
Annual Forklift Loler certification
​What is it?
The National Thorough Examination procedures combine the requirements of both Lifting Operations and Lifting Equipment Regulations 1998 (LOLER) and Provision and Use of Work Equipment Regulations 1998 (PUWER)
Who can perform one?
A Thorough Examination can only be carried out by a competent person(s) who has passed the course run by the two main trade associations, the Forklift Truck Association (FLTA) and The British Industrial Truck Association (BITA).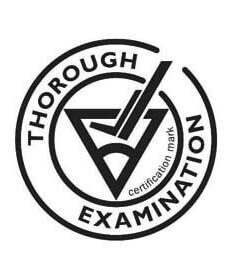 Advantages of Thorough Examination to the Customer:
Safe working environment
Peace of mind that you are following the correct legislation
Reduction of accidents/fatalities in the work place.
Disadvantages of NOT carrying it out:
Legal problems
Damaged products/trucks
Heavy fines
Not complying to HSE requirements.