The WP15 is the perfect first-time low lift pallet truck model. Ideal for transportation across short distances on even surfaces. With a tare weight of only 205 kg and an integrated charging unit, the WP15 is perfect for transportation in commercial vehicles. The truck can be charged at 230 V outlets, charging the maintenance-free block batteries via the integrated charging unit.

LOAD CAPACITY
max. 1500 kg




STACKING WIDTH
min. 1740 mm
Easy to maneuver in the smallest spaces due to a total width of only 560 mm
Chargeable at any 230 V outlet due to integrated charging unit
Compact and super light with a tare weight of only 205 kg, incl. battery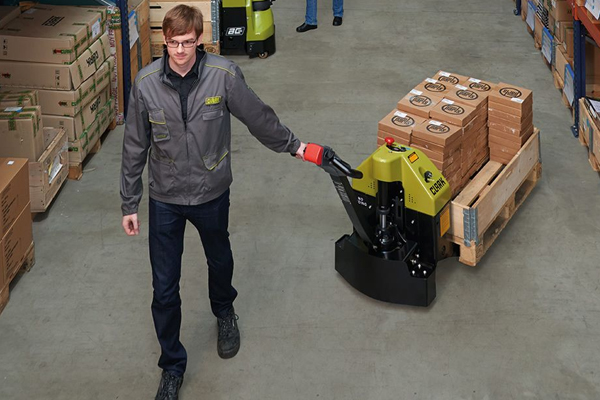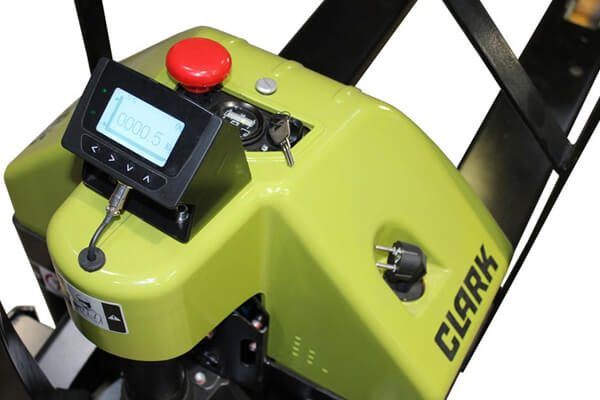 The optional scales allow simultaneous transportation and weighing of the load.
Functions:
Weighing
Taring
Warning with maximum and minimum weight
Backlight with automatic switch-off
Support rollers with suspension for highest degree of stability
Tandem load rollers as standard configuration
Convenient integration of all driving and lifting switches in the tiller
Battery discharge indicator in clearly visible position
Ergonomic and safe tiller
Simple and fast implementation of control commands
Automated soft deceleration and return into the neutral position when releasing the tiller
Automatic parking brake
Safe operation on slopes and ramps
Release of the automatic parking brake when driving switch is activated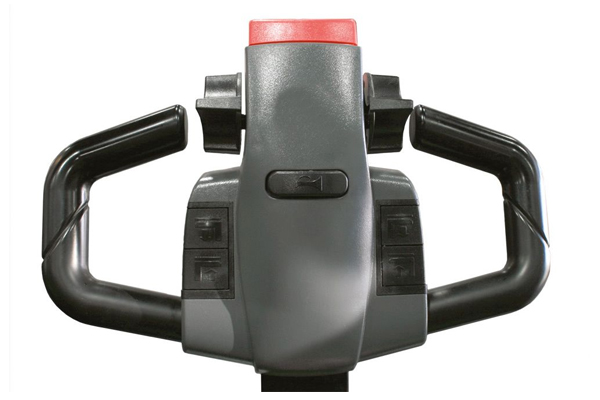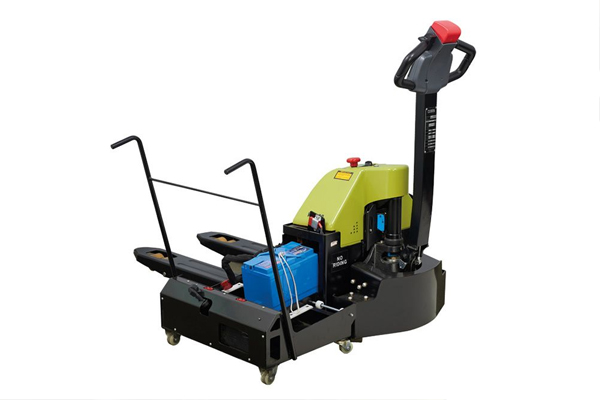 Quick battery replacement due to optional laterally opening battery compartment
Battery stand
For easier battery handling
Increased flexibility due to integrated charging unit
Can be recharged at basically any suitable 230 V outlet
COMPACT. HIGHLY MANEUVERABLE. INTEGRATED CHARGING UNIT.