Working on wet and uneven ground and in the smallest spaces are not a problem for the GTX16-20s series trucks. A number of options, such as different cabs or mini-levers, ensure that you will always have the right vehicle for your working conditions.

LOAD CAPACITY
max. 2000 kg

TRAVEL SPEED
max. 16 km/h



STACKING WIDTH
min. 3223 mm
Controlled driving due to easy vehicle operation
Automotive pedal layout
Easy entry due to low foot step
Entry and exit from both sides
Ergonomic positioning of the control levers on the hood
Optional: mini-lever control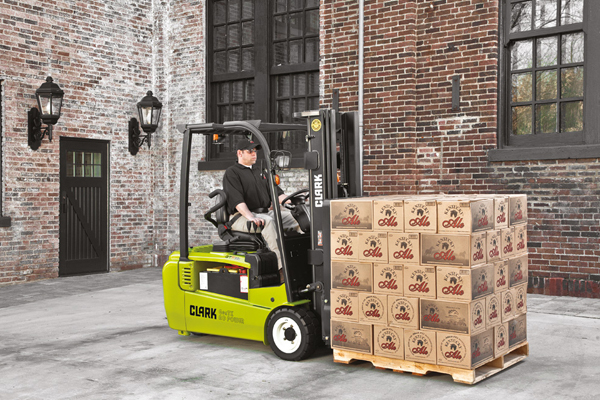 The twin 4.4 kW traction motors with parallel front wheel drive and 48 V three-phase AC technology lead to excellent acceleration and high final travel speed.
Enclosed motors
Few replacement parts
Overheat protection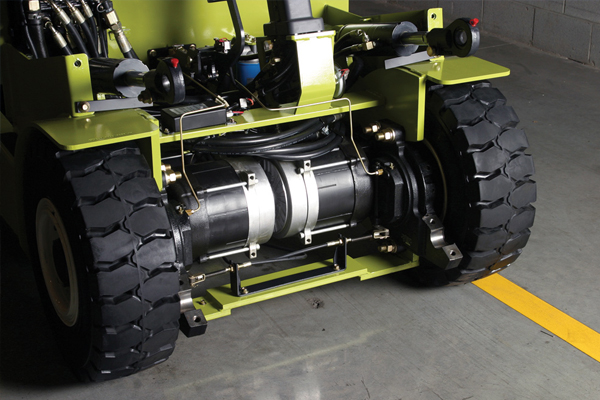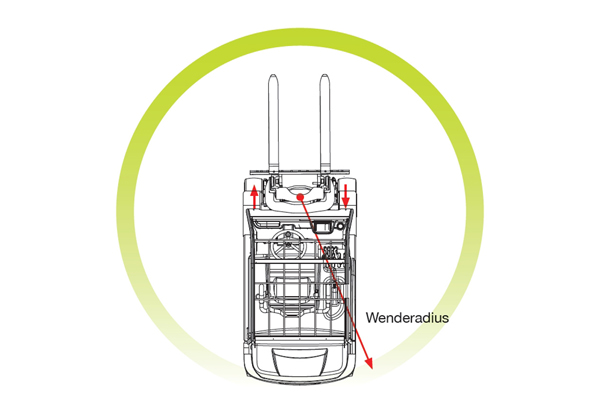 Speed regulation in curves
Automatic deceleration when cornering
Offers higher safety features while in use
Steering system
Depending on the steering angle, the speed and rotation of the front wheels are controlled such that excessive tyre wear is reduced
Robust upright and fork carriage structure
Maximum visibility
Nested rail profiles
Hydraulically damped lift cylinders
Low-noise lifting hydraulics
Reduced vibrations
Adjustable canted load rollers
Optimum load distribution
Robust 6 ¬roller fork carriage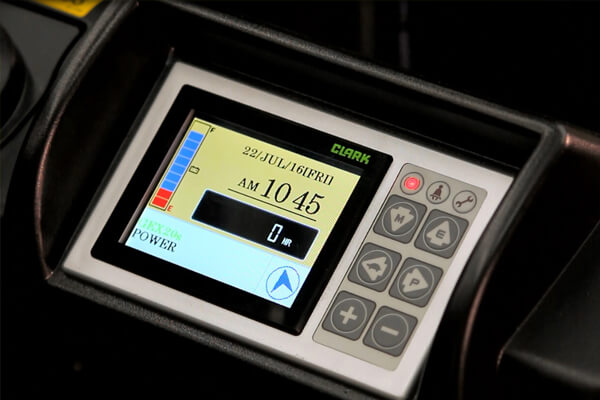 Productivity and energy efficiency
Customized programming of truck operation
Maximum adjustment to suit each work situation
Large clear display
All settings and functions at a glance—adjustable without special software
Easy maintenance
The back cover can easily be removed
Easy access for servicing
On-board diagnostics via error codes without sophisticated service tools
HIGHLY COMPACT, EASY TO MANEUVER AND MAINTAIN AND EXTREMELY RELIABLE